Company Profile of Amoil (Malaysia) Sdn Bhd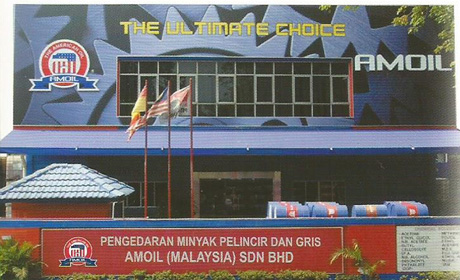 OUR VISION

To be one notch above everyone else in the lubricant business.
OUR MISSION

Our business is your solution to lubrication.
We are the lubricant specialists.
OUR QUALITY POLICY

"Quality is our way of life".


Since 1975, AMOIL (MALAYSIA) SDN BHD) has been in the business of manufacturing and marketing high quality petroleum products for top brands from the United States of America and across the globe to Malaysia.
Utilizing state-of-the-art equipment, our laboratory provides stringent quality control testing of all manufactured products. Our implementation of the ISO 9001:2008 quality system helps ensure that at every level of the organization,
AMOIL'S
products meet the demanding requirements of the industry. With more than 39 years of experience.
AMOIL
has developed the ability to formulate world class lubricants by selecting the best synthetic base oil, coupled with the right performance driving additive that gives a product performance that exceed industrial standard requirements.
Amoil
will continue delivering innovative, superior products that will help you save money through reduced maintenance costs, and improved productivity